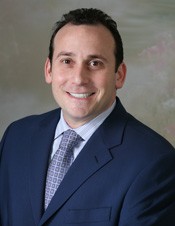 Brett Terrell
President
Brett Terrell is the Founder and President of Terrell Financial Group, a registered investment advisory firm, and Asset Protection Specialties, LLC, an independent insurance agency. The focus and mission of our practice is helping our clients achieve a successful and enjoyable retirement. We achieve this goal with proactive retirement planning including financial, insurance, and healthcare strategies.
Our comprehensive view of retirement always begins with a detailed Income Plan — tailored so that the income needed for an enjoyable retirement lasts for as long as our clients live! Thanks to one of our clients, we called this customized income plan the Retirement Spending Plan.
Mr. Terrell has been advising retirees and pre-retirees in the New Orleans Metro and South Louisiana areas since 2008. He has conducted workshops educating people on topics including maximizing Social Security income, protecting investments from market volatility, long term health care planning, legacy planning, and ways to make sure that you don't outlive your nest egg. Brett is currently a registered member of the National Ethics Association.
Brett is a native of Bourg, Louisiana, a small town just outside of Houma. He spent his childhood years enjoying the culture, food, fishing, hunting and people from "Down the Bayou". After a few years living out of state, Brett returned to the great state of Louisiana in 1994 when he settled in Metairie. There he met his wife, Annette, in 1997 and they have lived in Metairie ever since! Brett and Annette are proud parents of a daughter, Chloe Ann, and a son, Griffin Elliott. They all attend St. Clement of Rome Catholic Church in Metairie. The Terrell's enjoy visiting with family, the great restaurants of New Orleans, LSU football and cheering for the New Orleans Saints (love when Chloe says "DEEEWWWW BEEEEEEEEES!" and "GO SAINTS!")
After a thorough and careful financial discovery with you, we analyze your personal financial situation – risk tolerance, time horizon, liquidity needs, and retirement goals — and create a retirement plan that is unique to your situation.
---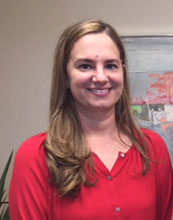 Annette Terrell
Vice President
Annette Terrell is Vice President of Asset Protection Specialties, LLC. Annette wears "many hats" for our business, but she also has the BIG JOB of mom and raising our two children! Outside of all the work she does for Chloe and Griffin, Annette contributes to our marketing which includes our retirement workshops.
Mrs. Terrell is a native and lifelong resident of Metairie, Louisiana. She graduated from Mount Carmel Academy, and earned a bachelor's degree in Mass Communication from the University of New Orleans. Annette also achieved an associate's degree in Interior Design from Delgado Community College. She loves being a mom, spending time with her family, having lunch with friends, and attending New Orleans Saints games!
---
Cathy Glavina
Executive Administrative Assistant
Cathy Glavina serves as the executive administrative assistant to Brett Terrell for Terrell Financial Group and Asset Management Specialties, LLC. Cathy has over 25 years of administrative experience and loves talking with everyone who comes in contact with us. She has been a part of our family since 2011. You will get the opportunity to talk with Cathy if you call our office, attend one of our seminars, see us at an event, or come into the office for a meeting.
Mrs. Glavina is active in the Lambda Theta chapter of Beta Sigma Phi serving as Vice President.
Cathy has been married to her husband, Martin, since 1977, and they have two daughters, Kelly and Lynda. Cathy loves spending time with her family, including her two grandsons, Blaine and Walker. She enjoys spending time by the pool with family, painting, and scrapbooking.
---
Cindy Mattingly
Client Services Liaison
Cindy Mattingly joined Asset Management Specialties, LLC in July 2016. Cindy has spent the last 19 years in the financial services industry specializing in crafting life insurance solutions to personal and business planning issues. She has a passion for helping people to protect what they already have and to leave behind as much as possible to their heirs.
Cindy now works with us as Client Services Liaison, helping design solutions, processing insurance business, and providing personal attention by taking care of our new and existing clients.  She is a lifelong resident of Metairie LA, has one son and two grandchildren that she loves with all her heart.
---
Janet A. Baker
Administrative Support
Janet A. Baker recently retired from People's Health after 12 years of service. She took a very short break and a few deep breaths before joining Terrell Financial Group in the fall of 2016. She knows about our philosophies because Janet was a client for two years before joining our company. Janet works in many capacities, including answering the phones, preparing client investment and insurance reviews, and providing client service.
Janet has been married to Brian Baker for just over 31 years, and she has four children and two grandchildren. Janet enjoys reading a good book for her quiet and peaceful time. Janet has passion for family, friends, fun, and drinking good wine. She is actively involved in the Cystic Fibrosis foundation.